The Palmyra Police Detective Bureau consists of two detectives. Their main responsibilities are to conduct follow up investigations of crimes initially investigated by the patrol division. These investigations are done through, but not limited to evidence collection, fingerprinting, video surveillance, canvassing, DNA collection, search warrants and interviews.
Crimes of the most serious nature are often investigated in conjunction with the Burlington County Prosecutors office and/or other jurisdictions.
The Detective Bureau is also responsible for sex offender registrations and firearms permits.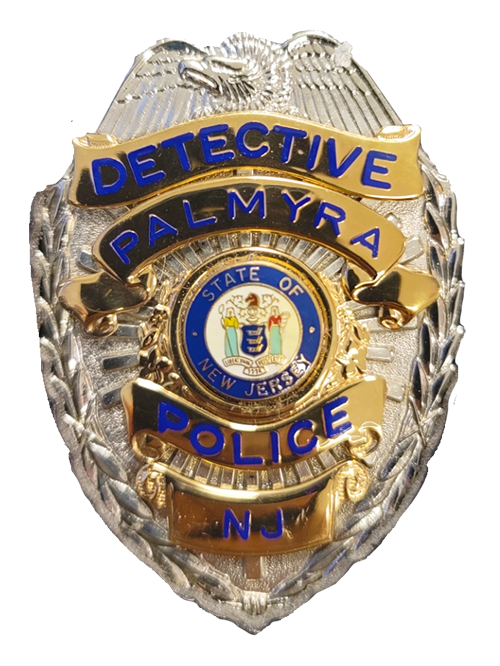 The internal affairs process is also used to identify and correct unclear or inappropriate agency procedures. In addition, it will highlight organizational conditions that may contribute to any misconduct, such as poor recruitment and selection procedures or inadequate training and supervision of police officers.