The Palmyra Police Department's mission is to provide professional and ethical public safety services in partnership with citizens to identify, prevent and solve the problems of crime, fear of crime, social disorder and neighborhood decay, thereby improving the quality of life in our community.
We work in partnership with the community to identify and resolve problems. We encourage innovation, creativity and positive thinking.
The Patrol Division consists of 4 platoons A, B, C, D. Each squad has a Sergeant, Senior officer and a Junior officer. Each shift consists of 12-hours which is rotated between days and nights.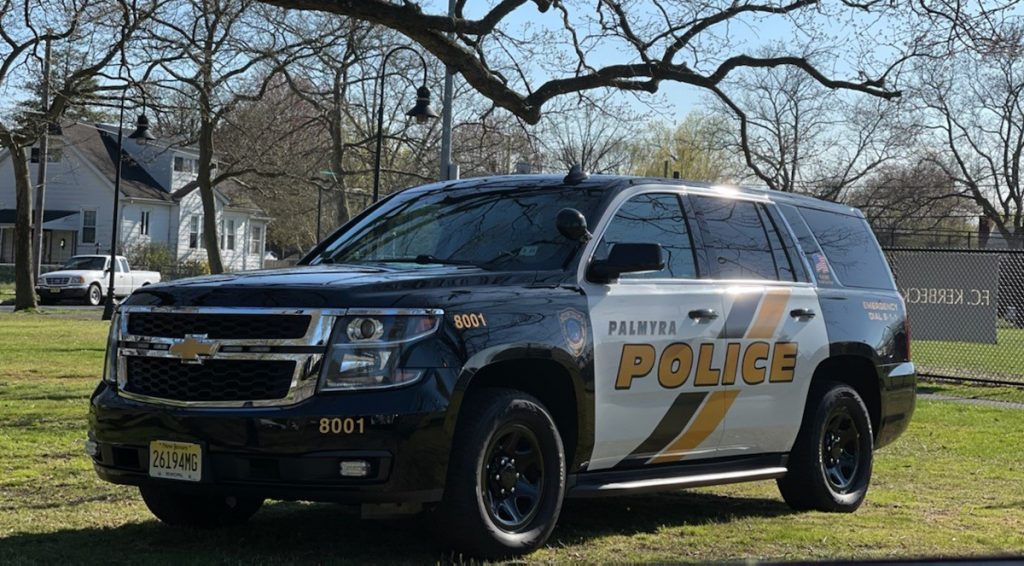 Patrol officers handle initial investigations, service calls, accidents, property checks and traffic enforcement.
Patrol officers have assigned vehicles equipped with mobile data computers, radar units, emergency roadside equipment and emergency medical equipment.
Should you need assistance, info or have questions please contact 911 for emergencies or 856-829-0198 for non-emergencies.
We appreciate our differences and recognize that unique skills, knowledge and backgrounds bring strength to the community.

We aspire to create a police department that reflects our community.

We embrace and include our community by seeking their input and responding to their concerns.